Austenitic & Duplex Steels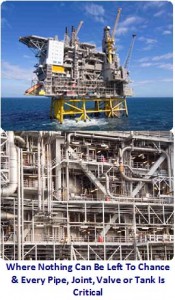 Ferrite content in Austenitic and Duplex steels is a careful balance between yield strength, ductility (fracture resistance) and corrosion resistance. Heating operations such as welding can change the ferrite content from specified levels and the only way to confirm that the ferrite level remains within design specification after fabrication is to measure the heat affected regions. Holts offer the latest Ferrite testing methods using world leading Fischer instrumentation.
Fast, efficient service from Holts lets our customers satisfy themselves and their principles that fabrications designed for use in aggressive environments will stand the test of time and meet lifetime design criteria.